Teach All The Timesometimes even with words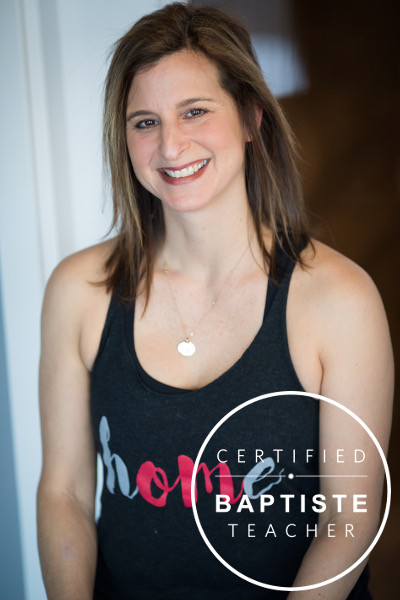 Aimee Elsner
Team Lead and Co-Owner
Co-owner of Connecticut Power Yoga, I am a 200 hour Registered Yoga Teacher and Certified Baptiste Power Yoga instructor, Occupational Therapist, Plant-Based Educator, Africa Yoga Project mentor, lululemon Ambassador and Amrita Bar Ambassador. After I was diagnosed and treated for breast cancer in 2009 I began to examine my lifestyle. Yoga played a huge role in my recovery and inspired me to inspire others to live a happy healthy lifestyle.
My core values are community, connection and heart.
My loves are my husband Tim and my boys Wyatt and Nate.
My dream is to create a community of people who want to live BIG and accomplish their goals.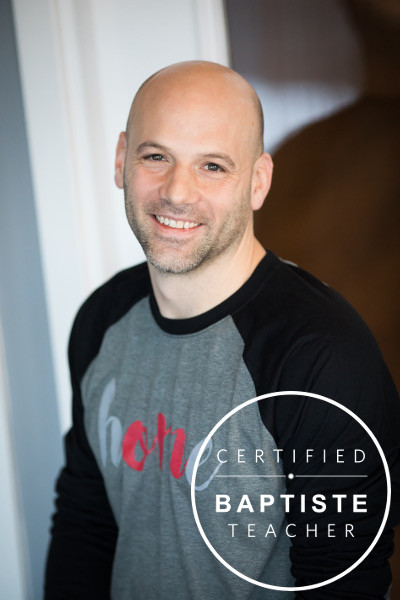 Tim Elsner
Team Lead and Co-Owner
After spending the first 20 years of life standing on his head as a nationally competitive gymnast, it's no surprise that at his first class, Tim took an immediate liking to yoga. It was his then girlfriend Aimee that introduced him to yoga over 10 years ago. Tim practiced on and off over the years, but it wasn't until knee injury prevented him from his normal routine of running and biking, the he got the opportunity to focus exclusively on yoga. The more he practiced, the more he saw that practicing Yoga, and eventually teaching would be the path for him. By 2015, Tim completed his level 2 teacher training in the Baptiste Power Yoga style. The Baptiste focus on vigorous asanas, community, self-inquiry and improvement, and meditation redoubled Tim's passion for the practice. Tim is a firm believer in what they say "the yoga mat is the laboratory and the experiment is your life".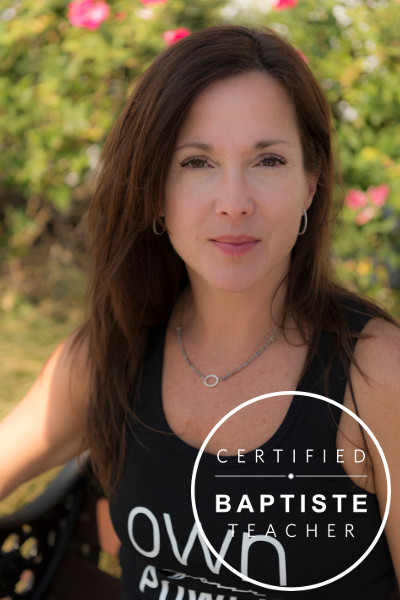 Maureen Benedict
Senior Teacher
My passion is to inspire others to reach for what is next, empowering them to create space in their physical body and in their mind for greater possibility both on and off their yoga mat. I am a leader, building community as yoga teacher, lululemon ambassador and mother of three amazing young men.
As a 200-Hour E-RYT and Certified Baptiste Yoga Instructor, I believe wholeheartedly in the accessibility and adaptability of the Baptiste methodology, and translate that belief to all of my classes. I consider life to be a journey of continual growth and I continue to learn and study with The Baron Baptiste Power Yoga Institute.
I have been told that my enthusiasm is contagious. My classes will leave you sweaty, smiling and with a great sense of support, community and accomplishment.
"Ultimately, yoga is about creating space: space within your spine; space within those secret pockets of tightness; space between your muscle fibers, bones, and joints; space between your doubts and beliefs; space between your emotions and reactions; and most important, space between your ears." ~ Baron Baptiste
Dorian Benitez
My yoga curiosity began when a couple of my college friends challenged me to go to a heated vinyasa class. At the time I was all about the gym and thought yoga wasn't for me. Soon I experienced a class which was both mental and physical, focusing on long term goals, and that was a refreshing change.
I love yoga, pure and simple. It has helped me change my life in tremendously positive ways, and the more I practice the more I realize how much is possible, and how truly amazing life can be. This is the gift I empower with the yoga I teach. I hope to help students in my classes find the detachment from the daily aspects of life and use yoga to change their lives. "Live by your gut, your intuition will point you in the right direction."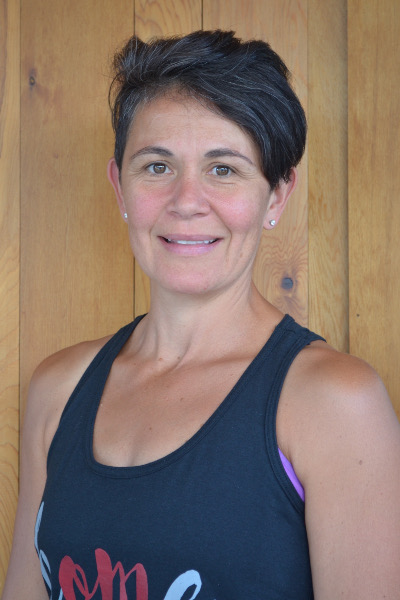 Chris Blais Ludlow
As a former collegiate athlete and coach I have always been interested in movement and health and wellness. What initially drew me to yoga were my knees. I had been a chronic over exerciser and my knees were finally giving out on me. It was a big step for me to stop running and exercising the way I was and to start practicing yoga. What I came to find was so much more than the physical. I had also suffered from anxiety most of my life and found that yoga was not only helping me with chronic knee pain but also quieting my anxiety. It has been transformational physically, mentally and spiritually. My desire to become a yoga teacher is to dive deeper into my practice and to gain more experience so that I can pass on what has been given to me.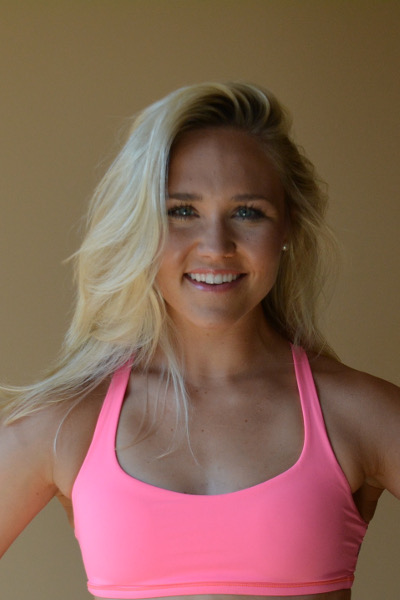 Lauren Cardarelli
As a former three-sport varsity athlete, I couldn't imagine spending an hour+ on a mat with "just" my body and maybe a block…yet when a friend dragged me to my first Vinyasa class in college, I was hooked. My practice began as a very-shaky, "must-do" workout for mobility improvement mid-half marathon training, however yoga soon transformed my life on and off the mat. That's when my commitment really stuck.
In 2014, after a two-year stint working in publishing for a nationally-circulated fitness magazine, I decided to dive into my love for wellness full-time as a studio director and cycling teacher. Soon after I added a barre certification to my repertoire through Exhale, began teaching a range of modalities and even designed my own program (a hybrid of yoga, barre/Pilates and CrossFit) at Greenwich CrossFit. Most recently (November 2016), I completed my 200-hour Baptiste Power Yoga training after falling in love with the vigorous asanas and, quite honestly, Aimee and Tim Elsner.
I am a proud Madison, CT native, UConn Husky, as well as an ambassador for lululemon Greenwich and Greenlife in Mamaroneck, NY. When not wearing the mic or personally sweatin' it out in one of the studios I call home, I can be found with my high school sweetheart (now fiance) and 3-year-old pug, Henry, along the water of Harbor Point.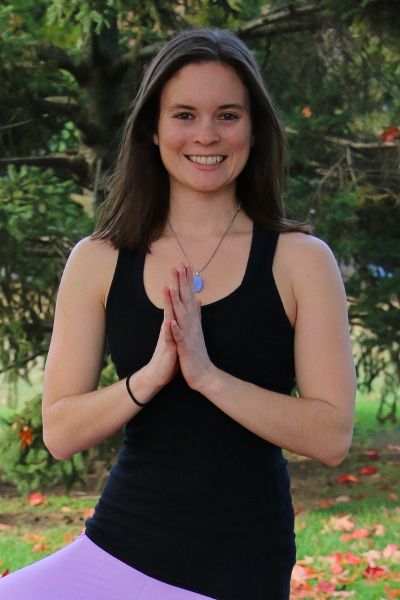 Angelia Centuori
I was first introduced to yoga during a high school gym class over 10 years ago and was immediately fascinated with the idea. At the time, I was only focused on cheerleading which involved aspects of dance and gymnastics, so I was using yoga as a way to build strength and flexibility. It wasn't until years later that I realized how empowering having a yoga practice was. Yoga has helped me grow as a person, gain confidence, and let go of any unnecessary setbacks.
Having a yoga practice is so much more than the physical aspect, it teaches you to find the connection between your mind and body through breath practice, movement and most importantly meditation. With this in mind, my passion for yoga grew stronger which helped me make the decision to share my journey with others. In May 2016, I completed my 200-hour teacher training at Kaia Yoga in Westport, CT. My goal is to help others find strength in themselves and build confidence through their yoga practice.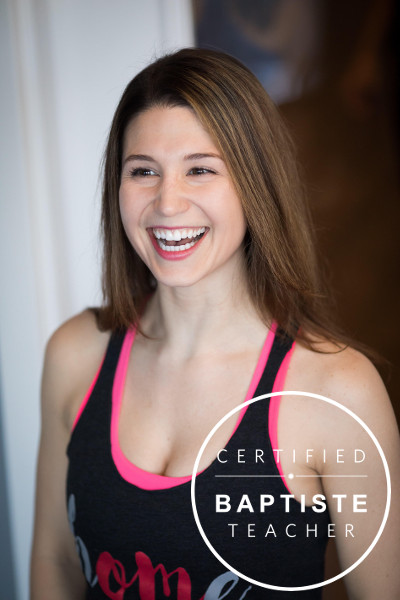 Rachele Cipollone
Senior Teacher
I completed my 200 hour Power Vinyasa Certification with Bill Raup of Power Yoga Works, Philadelphia in 2012. There, I fell in love with Baptiste Yoga and completed my Level 1, Level 2 and Art of Assisting trainings with the Baptiste Institute in 2015. My yoga journey has changed me. Having once been tormented by the chaos in my own mind, I now strive to serve my community with both sweaty asana and spreading joy in and outside of the yoga studio.
With an athletic background, I strongly believe in the synergy of yoga and other dynamic movements. yoga has helped me heal through four knee surgeries and continue cross-training. I also am an L1 Certified CrossFit Instructor. I believe that yoga not only builds strength of body, but strength of mind, which transcends to all areas of life. It is also fun! I hope to extend these gifts (and smiles) to my students and help each find their own personal power.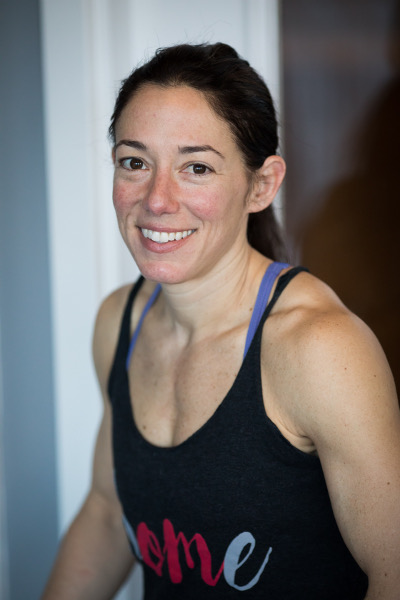 Katy Ingulli
Community Connector
Growing up, I played competitive sports and was always into fitness. I took my first yoga class over twenty years ago just to "stretch it out." However, I was immediately drawn to both the physical and mental benefits of the practice. Even though I am an avid runner and "crossfitter," I believe that yoga is the key to living a healthy, balanced and peaceful life.
I graduated from Emory University and have a Masters in Italian from Middlebury College. I've always been drawn to the wellness industry and after college; I worked as a skin care therapist and spa manager in NYC. I then opened an organic day spa in New Canaan, CT. Even though I sold the spa to raise my three young boys, I'm still obsessed with spas, and of course, I never stopped my yoga practice. I completed my 200-hr RYT through the Baptiste Institute at CT Power Yoga and Baptiste Level 1 in November 2017.
I firmly believe that when we physically challenge ourselves we strengthen our bodies, our minds, and our spirits. And most importantly, we should have fun while doing it.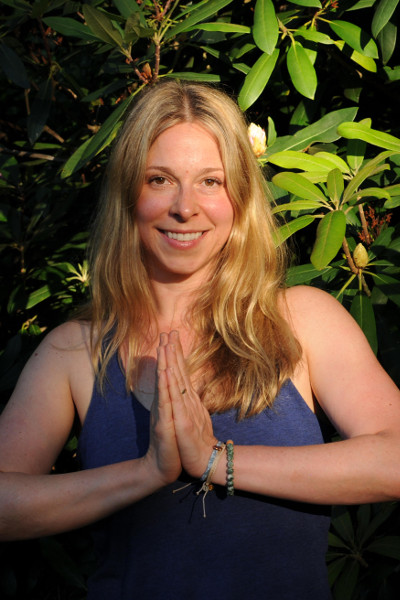 Tommi Kern
Tommi is a mother of two, wife, 200 hour RYT, Usui Reiki Master, and holds a bachelors degree in nursing. She fell in love with yoga several years ago and obtained her 200 hour training at Connecticut Power Yoga.
She gained an appreciation of the importance of healing, self care, and recuperation while working several years as a neurosurgical critical care nurse. While she thrived on working in the fast-paced environment and the experience it provided, the cumulative stress began to manifest physically. She discovered an outlet in the breath and flow of yoga, and has been hooked ever since. Once she incorporated reiki self care into her life, she felt even better. She felt stronger, had increased energy, felt more centered throughout the day, and slept better at night. Yoga and reiki were a natural fit for her as they both nurture mind, body, and spirit.
Tommi is looking forward to sharing her love of yoga and passion for self care with others. Expect her class to be centered on breath, flow, curiosity, and a playful attitude.
She is also available for individual reiki sessions, both in person and distance. Reiki is for all, even children and pets.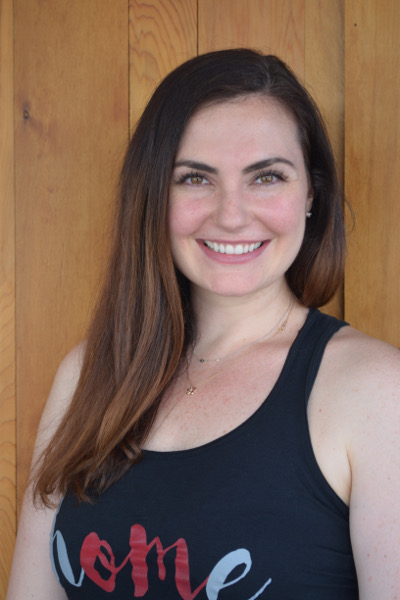 Hannah Kitzmiller
I fell in love with yoga in high school for the physical benefits but it wasn't until years later when I truly began to appreciate the way that yoga trains not only the body, but also the mind and the soul. Yoga has many advantages, including functional movement training, but the time on my mat transcends that- it is the space for me to be present in my otherwise overbooked life.
After 5 years working in healthcare for practices focused around preventative medicine and integrative health in Boston and New York, I made the leap to become a clinician. I am currently on my way to be a Naturopathic Doctor. I see yoga as another natural healing modality with powerful benefits. I completed my 200 hour RYT training through Connecticut Power Yoga spring 2017 and I love the opportunity each class presents as a way to connect and build something bigger than ourselves.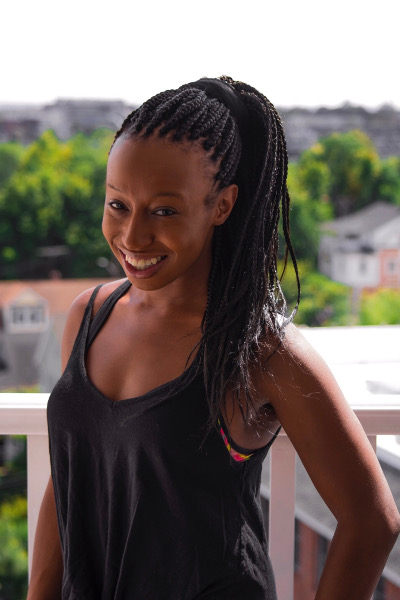 Marian Smith
Yoga to me has always been about transformation. When I found yoga, I was in deep need of mental and physical healing. On my mat in Cincinnati, Ohio I began to transform my soul one asana at a time. Through my practice, I was able to grapple with my worst critic – myself. Day by day I was slowly able to mend my heart and soul and become the ray of sunshine I am today!
I completed my 200 hour yoga teacher training at Connecticut Power Yoga in the summer of 2017. My dream as a teacher is to inspire my students on and off the mat.
When I'm not in the studio working up a sweat, you can find me exploring the north east with my boyfriend, Aleahue, or snuggling with my two fur babies – Sheldon and Coco Puff.