When you are present fear dissolves Baron Baptiste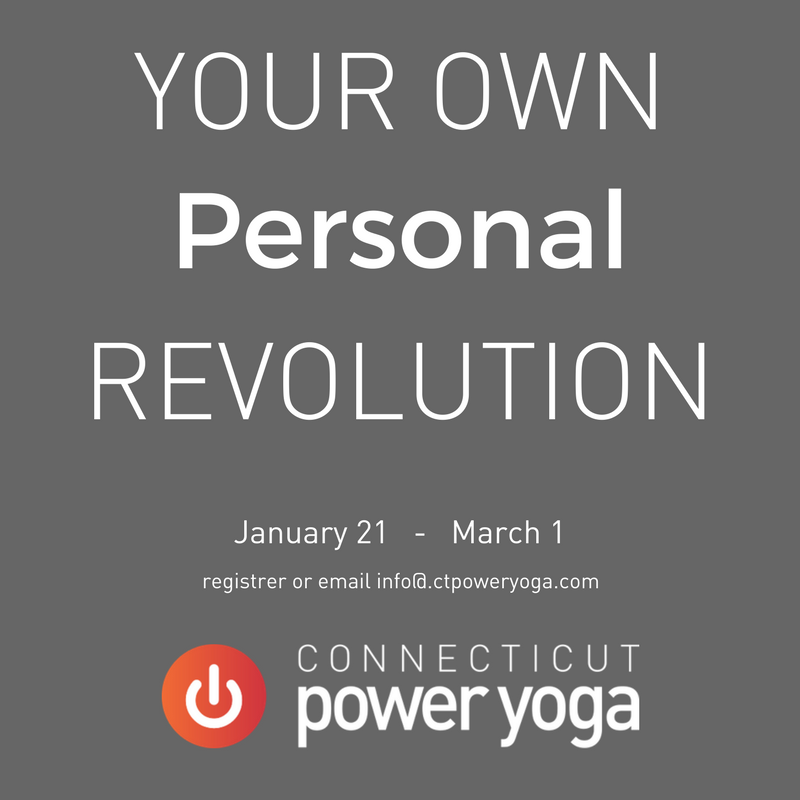 This breakthrough program, designed by Baron Baptiste, combines asana practice, meditation, cleansing diet, and personal inquiry to cultivate a solid foundation from which you can live and grow. This program will reveal mental clarity, lightness of body, and an illumination of spirit.
Baron's Basic Laws of Transformation, based on timeless principles of growth, serve as the philosophical underpinning of the 40-day journey and demonstrate that radical change can come from making even the smallest shift.
What YOU Get:
Unlimited classes at Connecticut Power Yoga
The book 40 Days to a Personal Revolution by Baron Baptiste
Online podcasts for your meditation and yoga practice
A log book to track your practice and insights
Six weekly group meetings
This progressive program will transform your body and life with a powerful combination of:
YOGA: Six days of asana practice per week. One rest day.

MEDITATION: Twice daily, with increasing sitting times as the weeks progress.

INQUIRY: Group meetings are where everything comes together!

CLEANSE: Focus on a weekly dietary theme centered around discovering and practicing a vibrant new health for the physical body.

DETOX: The fourth week's dietary awareness practice includes a three day fruit cleanse.

CONNECT: Stay motivated by following fellow participant's progress through a Facebook forum
Meeting Times and Dates:
Sunday, 1/21/2018 @ 5:30-6:45 PM
Sunday, 1/28/2018 @ 5:30-6:45 PM
Sunday, 2/04/2018 @ 5:30-6:45 PM
Sunday, 2/11/2018 @ 5:30-6:45 PM
Sunday, 2/18/2018 @ 5:30-6:45 PM
Sunday, 2/25/2018 @ 5:30-6:45 PM
Sunday, 3/1/2018 @ 7:30-9:00 Practice + Final Meeting)
Price
Alumni Members- $79

(current members who participated in previous program)

Members – $99
Non-Members – $249

(* includes unlimited yoga at Connecticut Power Yoga for duration of program)
Register Now
Register for Your Own Personal Revolution